WHO IS YOUR FOOD HERO?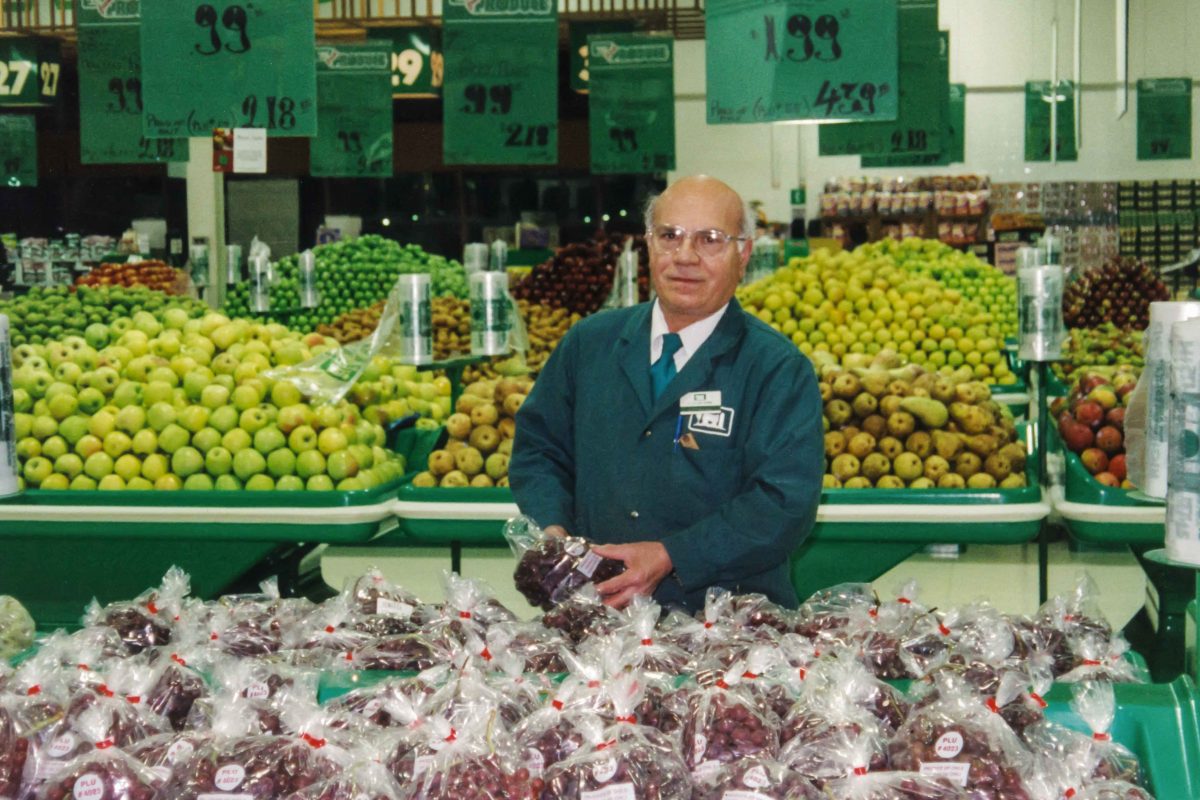 WHO IS YOUR FOOD HERO?
My food hero is my dad, Lorenzo.
It was 60 years ago this year that Dad landed in Canada and his love affair with all things food began. His first job at the Ontario Food Terminal in 1957 set the course for a lifelong career in the grocery business, where he shared his passion for produce while exploring new foods.
After a long day at the grocery store, you'd often hear dad recount an engaging conversation with one of his customers about using a "foreign" fruit or vegetable — his passion for produce was truly infectious and it encouraged my entire family (my mom, i.e. the head chef, brother, sister and me) to get into the kitchen and reinvent new meals.
That kind of enthusiasm laid the groundwork for all of us to build a healthy relationship with food. My big brother is a master in the kitchen (although he often needs help in the dishwashing department), my sister learned to make amazing gluten-free meals when she was diagnosed with Celiac disease decades ago, I love to share family recipes, stories and techniques in my cookbook and cooking classes, and my mom — well, she does what many Italian grandmothers often do — makes the best treats for her grandkids.
But, most of all, what Dad has taught us more than anything is that his love of food is tied to sharing it with the people he loves…his family, whether it's at the dinner table when we were growing up or now during the holidays.
Today, at 82 years young, Dad continues the tradition of sharing good food and meals with his family. He has an amazing green thumb that will rival any master gardener. Come the harvest season, he'll make personal deliveries to our homes with baskets of his homegrown celery, flat green beans, Swiss chards, tomatoes and cucumbers in hand. And, we can never get enough of his traditional Sicilian specialties, including his stuffed pizza with Swiss chards, olives and sun-dried tomatoes or his quintessential frisée, fennel and citrus salad at Christmas time.
As a mother of two young boys, I look forward to teaching them what Dad has taught us about food and cooking and sharing it with others.
Note: Originally posted for Community Food Centres. To donate, please visit http://www.myfoodhero.ca/Donate