White Bean Garlic Dip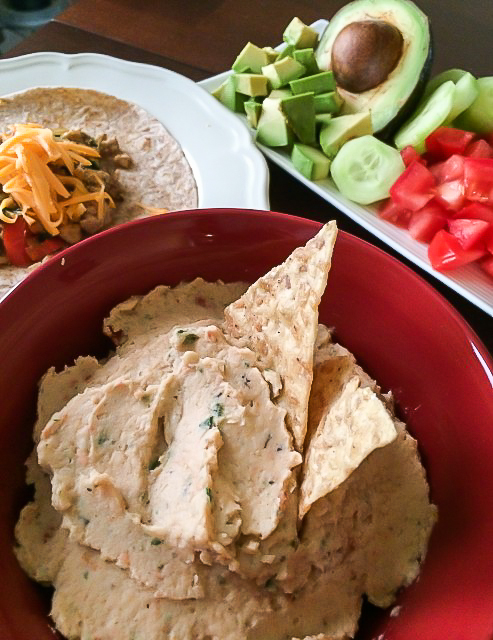 1 tbsp extra-virgin olive oil
3 to 4 cloves garlic, chopped
1 can (19 oz/540 mL) low- or no-salt-added navy or white kidney beans, gently rinsed and drained
4 to 5 pieces sun-dried tomatoes, reconstituted and chopped
2 tbsp plain Greek yogurt
1 tbsp chopped fresh basil
2 to 3 tbsp cold water
½ tsp Italian herb seasoning
Sea salt and freshly ground black pepper to taste
Pinch crushed red pepper flakes (optional)
Hemp seeds for garnish
In a small non-stick skillet, heat olive oil over medium heat. Add garlic and cook for 2 to 3 minutes, stirring frequently until lightly golden. Let cool.
Place all ingredients except hemp seeds into the bowl of a food processer and whirl for about 3 to 4 minutes or until smooth. Chill for 1 to 2 hours before serving. Top dip with hemp seeds and serve with fresh vegetables, whole-grain crackers or pita wedges.
Makes about 2 cups
Gluten-Free
Meatless
All Rights Reserved. No part of this excerpt may be reproduced except with permission in writing from the publisher.