COOKIN' UP AN EASY, HEALTHY OUTDOOR FEAST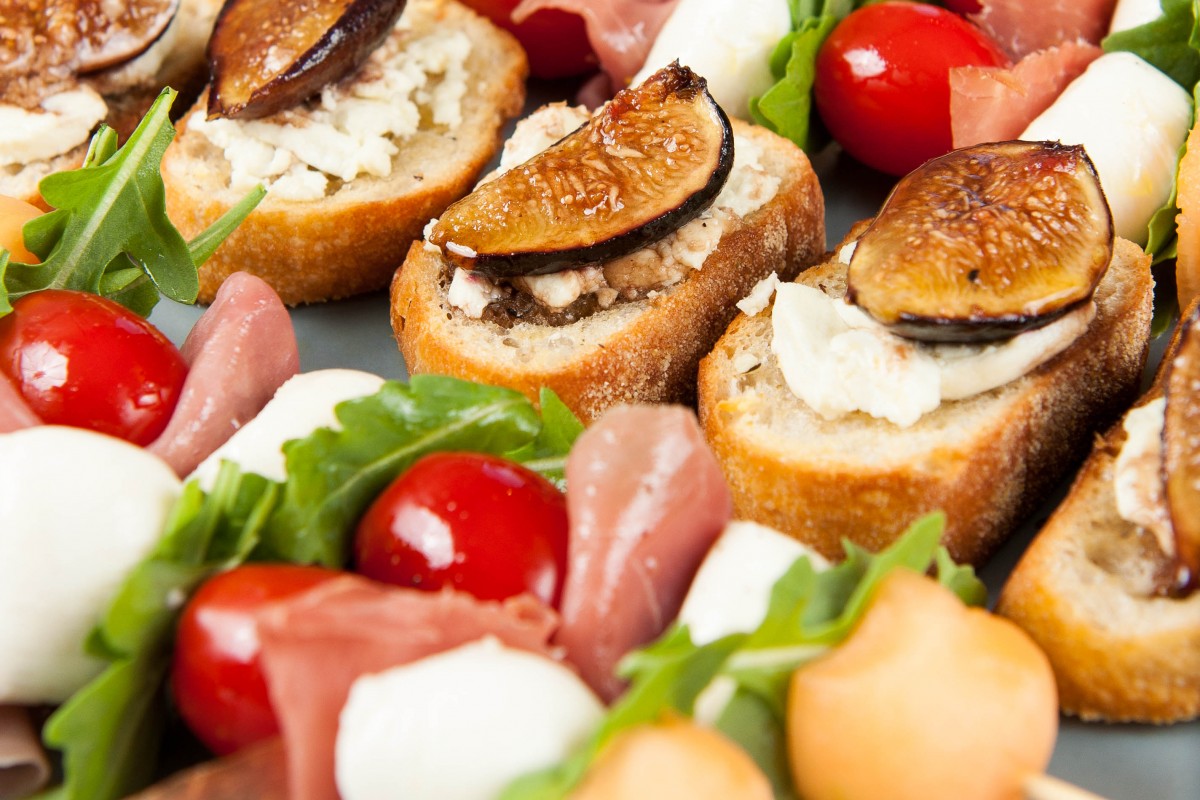 If the warmer weather has you planning family BBQs, summertime soirées or weekend picnics, here's how to make it unique, healthy and fun.
* Colour your table: Lean on bright and cheery produce to pair with dips and other canapés. Try mini multi-coloured peppers, cherry tomatoes, lettuce leaves, along with crunchy pita wedges and whole-grain/seed crackers.
* Create conversation starters: Scoop out delicious salads that feature star ingredients like quinoa, wild rice and red potatoes into individual martini glasses or colourful ramekins. Top with fresh herbs or edible flowers from the garden.
* Assemble appetizers that require no cutlery: Try Belgian endive and Treviso radicchio leaves topped with gorgonzola and candied walnuts. Give a typical Caprese salad of bocconcini and tomatoes a refresh when skewered along with melon, prosciutto and arugula. Or grill some fruit kebabs (pineapple, peaches, mango, plum, banana) with a touch of honey.
* Make entertaining easy: You don't have to have an elaborate menu. Go ahead and throw a multigrain pizza dough on the barbecue topped with seasonal ingredients (think tomatoes, peppers, zucchini, goat's cheese) while you sip a Prosecco with friends.
* Ditch the syrupy drinks: Why drink your calories with coolers and juice concoctions that add a ton of sugar? Instead, fill clear jugs with home-brewed teas or water and add skewers of fruit – sliced lemon, lime, orange, pineapple, strawberries.
* Whip up your own dips: White beans, chickpeas and black beans all make easy, affordable, nutritious and delicious dips with just a few added ingredients and a quick pulse in a food processor. To start you off, here's a new recipe for White Bean Garlic Dip.