Buy The Book
With THE HEALTHY ITALIAN it has never been easier to enjoy a nutritious, mouth-watering meal with family. From scrumptious pastas to fast frittatas to even decadent desserts, savor 150 authentic recipes just like Nonna used to make – only better for you! Here's just a taste of recipes inside these pages:
* Mom's Lasagna (Lasagne della Mamma)
* Sicilian Pizza (Pizza alla Siciliana)
* Italian-Style Meatloaf (Polpettone Italiano)
* Rice Balls (Arancini)
* Eggplant Parmigiana with Quinoa (Melanzane alla Parmigiana con Quinoa)
* Light Raspberry Tiramisu (Tiramisù Light ai Lamponi)
* Chocolate-Pear Torte (Torta di Cioccolato e Pere)
THE HEALTHY ITALIAN is also packed with tips, make-ahead options, nutrition information, full-page photography and many surprises. Some of the highlights include:
* Your favorite Italian dishes made healthy without compromising taste;
* Recipes with good-for-you ingredients, such as whole grains, fresh vegetables, better fats, lean meats, lower-sodium broths and lower-glycemic options;
* Vibrant, engaging pages that feature color photography for every recipe;
* Attractive icons to give the home cook instant information on preparation, including labels like gluten-free, meatless, make ahead, 30 minutes or less;
* A Healthy Italian Pantry section that helps you stock the essential staples for easy, healthy meal preparation;
* Photo essays that celebrate the Italian heritage and inspire you to enjoy meals with the people that matter the most to you; and
* Personal, heartwarming stories about the author's connection to food and family.
THE HEALTHY ITALIAN is a must-have resource for home cooks who are passionate about good food and nutritious eating.
Click here for TABLE OF CONTENTS
AVAILABLE IN STORES OR ONLINE:
 IN CANADA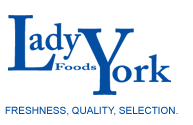 IN USA